EurAsia Competence


your regional specialist

Turning cross-cultural complexity into high-performance vitality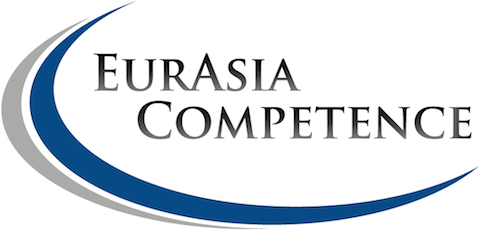 Vision
EurAsia Competence is a leading management services boutique dedicated to creating high-performance organizations. It focuses on private enterprises and governmental as well as non-governmental institutions in the European and Asia-Pacific regions.
EurAsia Competence helps European and Asian client organizations turn complexity and volatility in culturally different working environments into high-performance vitality.
Mission
EurAsia Competence provides hands-on and customized strategic and operational support to the management of private enterprises and governmental as well as non-governmental institutions, enhancing organizational performance and value creation for clients operating in Europe and Asia.
EurAsia Competence coaches, supports, and trains boards of directors, executive teams and project teams to integrate cross-cultural competences and gain competitive advantages for clients' organizations.
Why EurAsia Competence?
Organizational competence, performance and potential depend to a great extent on human behavior, values and beliefs in various cultural settings.
What separates winning, high-performance organizations from their mediocre, low-performing counterparts is their ability to understand and integrate the impact of these cultural elements both on the organization and on the drivers of organizational performance.
The EurAsia Competence team has broad, extensive and long-standing senior executive experience at top-level private enterprises with global reach and at governmental and non-governmental organizations. It boasts an impressive track record in key countries in Asia-Pacific and Europe.
EurAsia Competence helps you build high-performance organizations in cross-cultural environments and seeks to enhance your competitiveness, leading to increased and sustainable financial outcomes.
Factsheet - EurAsia Competence
EurAsia cross-cultural competence approach / services
EurAsia Competence applies its proprietary comparative theory of culture to transferring knowledge for a client-specific and practice oriented organizational purpose. The approach takes the basics of human existence and behaviour as well as social organization into account. EurAsia Competence tackles superficial understandings of culture by putting the individual and community at the centre, using anthropological, sociological, and psychological insights to develop a coherent picture. It is based on a distinction between proximity and distance and the psychological consequences of closeness and detachment – key factors of differentiation.
Factsheet - Comparative Theory of Culture
EurAsia Competence offers consulting and support services in the following areas:
Downloads
Andere Kulturen, anderes Entscheiden – das Konzept von Nähe und Distanz.
Ein optimaler Entscheid baut auf Informationen aus Nähe und Distanz. Damit ist er automatisch mit unterschiedlichen Wahrnehmungshorizonten verbunden. Was relativ einfach tönt, ist in Wirklichkeit schwierig zu erreichen und hängt vom persönlichen Nähe-Distanz-Management ab.
Personnel Management in China
Selecting, developing and retaining employees is a challenge everywhere. But when a company operates in a culturally different environment, the tasks get even more demanding, as evidenced by the turnover rates in foreign-owned companies operating in China. What are the companies that are successful doing better than the rest? Why do they succeed where others struggle or even fail?
»Outsiders Are Exploited Shamelessly.«
Many company bosses underestimate the cultural differences in business life, despite the force of globalization. A fact that may hurt their business quickly, according to former Swiss Ambassador Hans Jakob Roth, writing exclusively for finews.first.
Contact
EurAsia Competence Switzerland
EurAsia Competence AG
Falkenplatz 11 / CH 3012 Berne
EurAsia Competence Hong Kong
EurAsia Competence AG
22/F & 29/F Time Square Tower 2
Causeway Bay, Hong Kong